Access your SignalPET app, go to app.signalpet.com and log in using your credentials.
Once logged in, locate the three lines next to the SignalPET logo in the top left corner of your screen.
Click on "ADMIN" from the drop-down menu.
In the ADMIN section, find and click on "Users"
To add a new user, click on "Add User" located on the top right corner of your screen.

Next, enter the person's email address. You can then select either "Is Admin" if you want them to have administration rights, or "Is Read-Only" if you only want them to view study results. Once you have made your selection, click on "Save".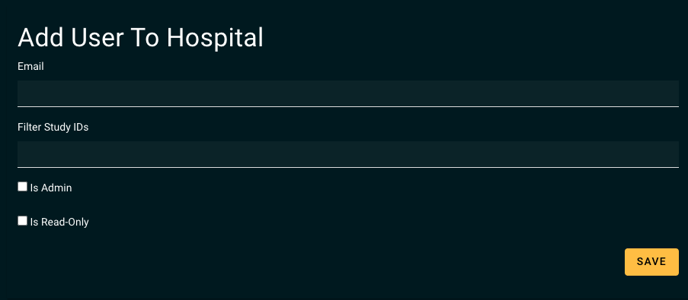 After clicking "Save", the user will receive an email invitation to sign up.